They did this.
They lived through a pandemic, and went on to live meaningful lives after! Oh how I would love to hear their first-hand encouragement as people who have been in our shoes.
I wish I could call them right now!
I want to gather their strength.
Soak in their wisdom.
Feel their faith and have them build up mine.
Get a good talkin-to when I need it : )
And hear their stories to give courage to my own.
Grandpa Cecil and Grandma Celeste planted many seeds of legacy in our lives: a Bible with scribbled notes to each other jotted in the margins. Memoirs typed out by my grandfather (on an actual typewriter!). Photographs passed down to us that say more than a thousand words.
These mementos likely felt like small things to them at the time, things that didn't take much effort or time. But, these small treasures have made enormous impacts on my family from generation to generation—and they're still resonating today!
When this pandemic began, I knew just what to do. I wanted to capture this time. I wanted to give today's strength, wisdom, faith, and courage to our children—and their children—as we were living it in a Legacy Journal.
You know now: cultivating legacy is simple. It starts with small steps that add up over time. Cultivating legacy can happen in so many ways, which is part of the fun of it! It can be grown in the ground (literally), through intentional plans, in photographs, kindness witnessed, and, among many things, through stories told and written.
How to make your own Pandemic Legacy Journal:
It's so simple!
1. Choose a journal. Here's the one I'm using!
2. Decide if you'll include photographs. We've been using our Fuji Instax Mini, but the prints were a little thick, so I started using these photo strips, too. I've loved this company for years! (Get $5 off first order with code 0LARACHLN1)
3. Choose what you'll write. To help make it simple for you, we made a free, downloadable list of pandemic journal prompts. No more hesitation over what to write, whether you consider yourself a "writer" or not—just follow our prompts!
Why you'll love making your own legacy journal:
Ari and I have loved writing in this journal, especially on the weekends when we're spending more time than usual watching the kids play in the front yard.
Adding to this simple journal has brought us unexpected refreshment. We've cultivated gratitude and noticed the good as we've written these pages for them. You'll love doing this, too!
Those memoirs about farm life and faith typed out by my grandpa? I read part of them to the kids last night. They loved it, and asked so many questions. I imagine them doing the same with this special journal and their own kids one day, too.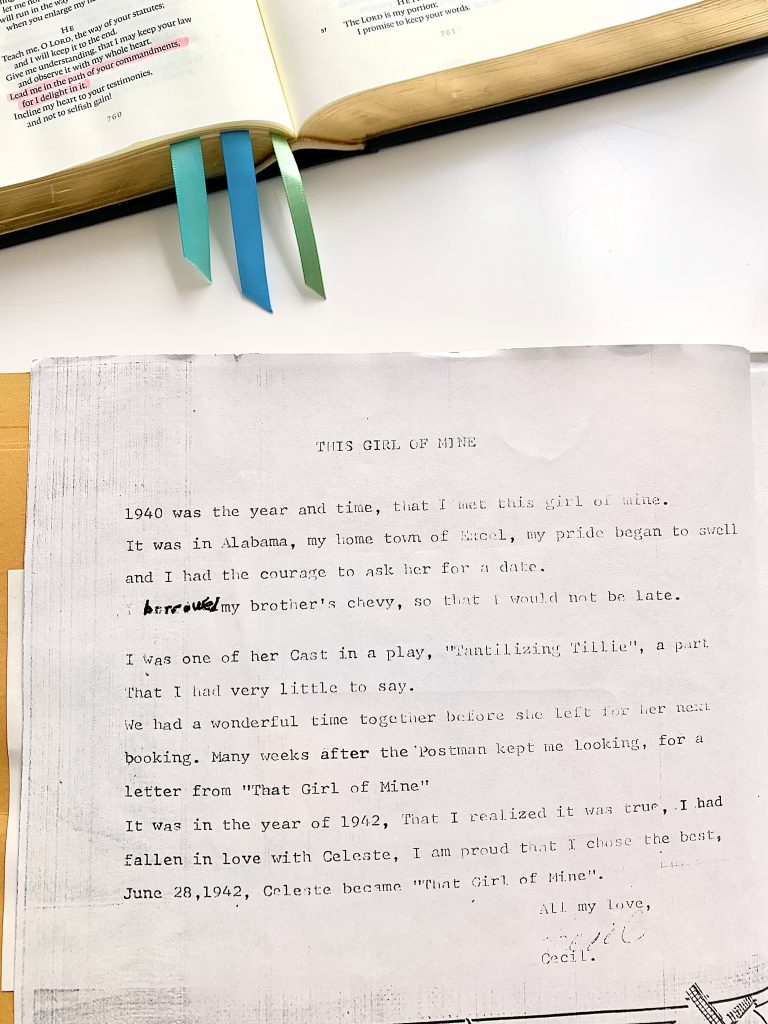 Your turn! Have you been recording this unique season in any way? I'd love to hear!
Previously in this series:
The Basics of Building a Legacy
Cultivate Legacy: In the Garden
Cultivate Legacy: Using Your PowerSheets to Plant Legacy